Want to get more job interviews? Start with our FREE resume mini-course. You'll get 3 premium video lessons showing you how to get more interviews this week... by making a few simple resume changes that anyone can do
You May Have Seen Us In...
Career Pivot is a career design firm
for those in the 2nd half of life like you who want a change, but know you can't just leap from one life to another.
You need a series of pivots—in basketball, a move that keeps one foot firmly planted while the other swings forward. Career Pivot helps you move toward your new career in small, practical steps that land you where you want to be.
We'll work with you to design a strategy of manageable pivots toward a career you can grow with, one that will fulfill you for decades.
With Career Pivot, you won't just jump from the frying pan into the fire. You'll make positive choices for your whole life, not just your job. And take control of where your future is headed.
your
Career Happiness Coach and
Job Search Strategist
I help corporate professionals position themselves as dream candidates so they can land their dream jobs.
Because let's be real: Life is way too short not to wake up happy on Mondays.
THE AVERAGE SALARY INCREASE NEGOTIATED
STAR RATING ON TOP CAREER SITES
AND I'VE HELPED MY CLIENTS LAND JOB OFFERS AT…
The best part? They did it without prior connections, without traditional experience, and without applying online!
As a former recruiter + HR professional for Fortune 500 companies like Amazon, Google and Facebook, my mission is simple: to help ambitious corporate professionals become the top 1% of jobseekers (aka the ones that actually get the job) as quickly as possible.
So, cultivator, take your finger off the "Easy Apply" button and let me show you a fresh, new approach to job searching that's guaranteed to catch the attention of your dream hiring manager.
It's time to get seen and happily hired!
It doesn't matter whether you're already crystal-clear about the job you want or fuzzy… A year into your career or a decade plus… Or looking to completely switch up your city, title, or industry…
The truth is: You can do this.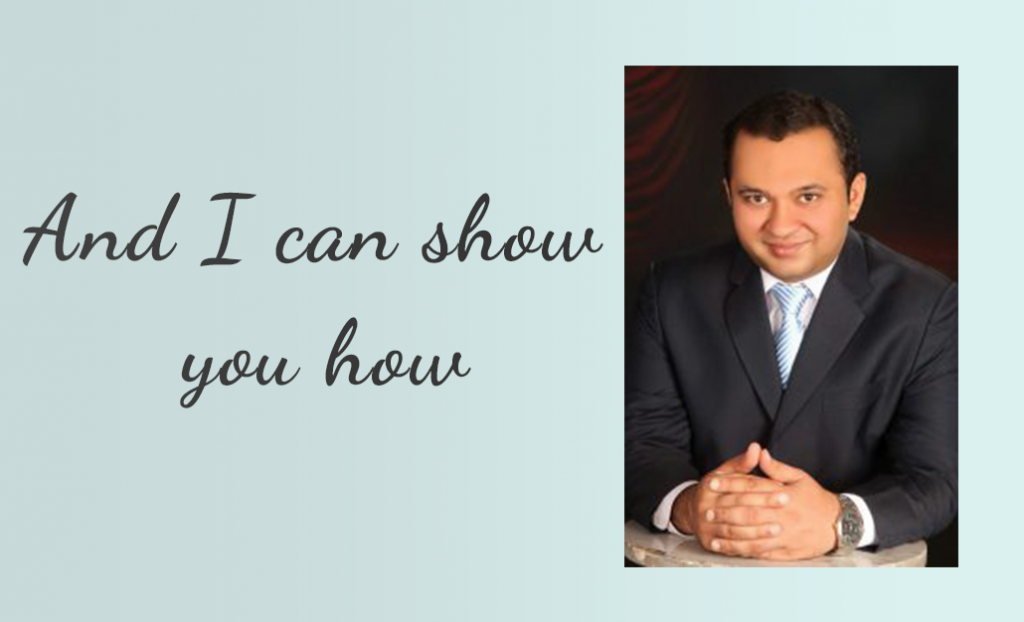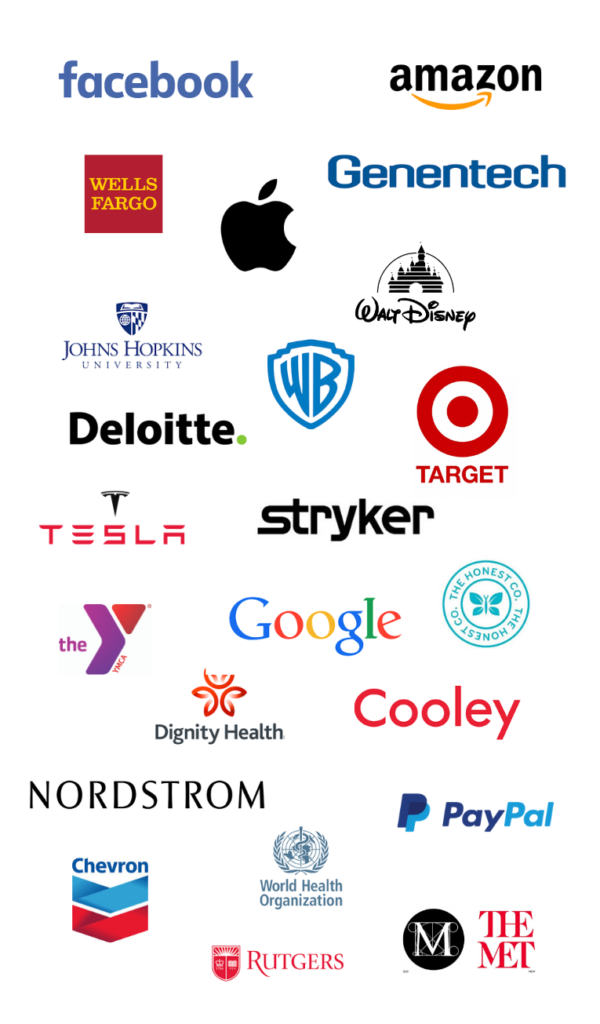 Client Testimonials – What are people saying about the JetSet Career Community?
I have worked with Ash as a client for the past year. Through our sessions, I was able to find clarity in my vision and goals, both professionally and personally.......Finally and most importantly, Ash has helped me to know my value -- acknowledge and identify the unique contributions that I make and not settle for less."
AMENDA R
There is so much information in the course. I'm in the interview module now and it has been an amazing journey. I have already created my marketing materials, I have started getting interview calls and worksheets are a great way for me to go back and improve on the things I have done far
DOUG P,
This has been the most informative course I have ever taken! I love Ash's story formula. Helped me to craft my 5 stories in such a way that it could impress any person. I have just been offered a job at a salary which I couldn't have dreamed of.
JAMES L
JetSet career is an outstanding resource for Gen-X and Baby Boomers like me looking to refocus the second half of our careers in a new direction. A very supportive community and resources including the online forum, accountability groups, community calls, and guest speakers help navigate the many challenges along the way. I've benefited immensely from JetSet career.
PAULA J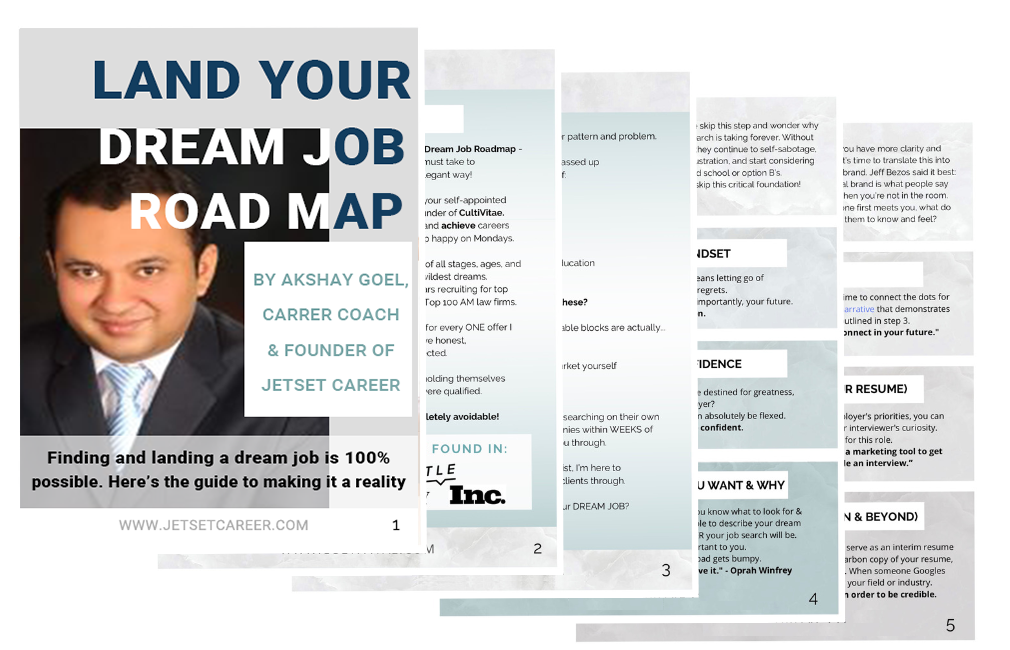 A free step-by-step guide to landing your dream job ASAP! Get this sent directly to your inbox now.